AccuCASH™ Automation Solutions
Socal Safe are your cash automation experts. With our AccuCASH™ line of products we can help you implement the most efficient solution for your cash handling needs. We have one of the most extensive inventories of cash automation equipment in the country, and our experience makes Socal Safe the right choice. Call (800) 334-6060 toll free today to reach one of our security specialists.
AC7500 Cash and Coin Recycling System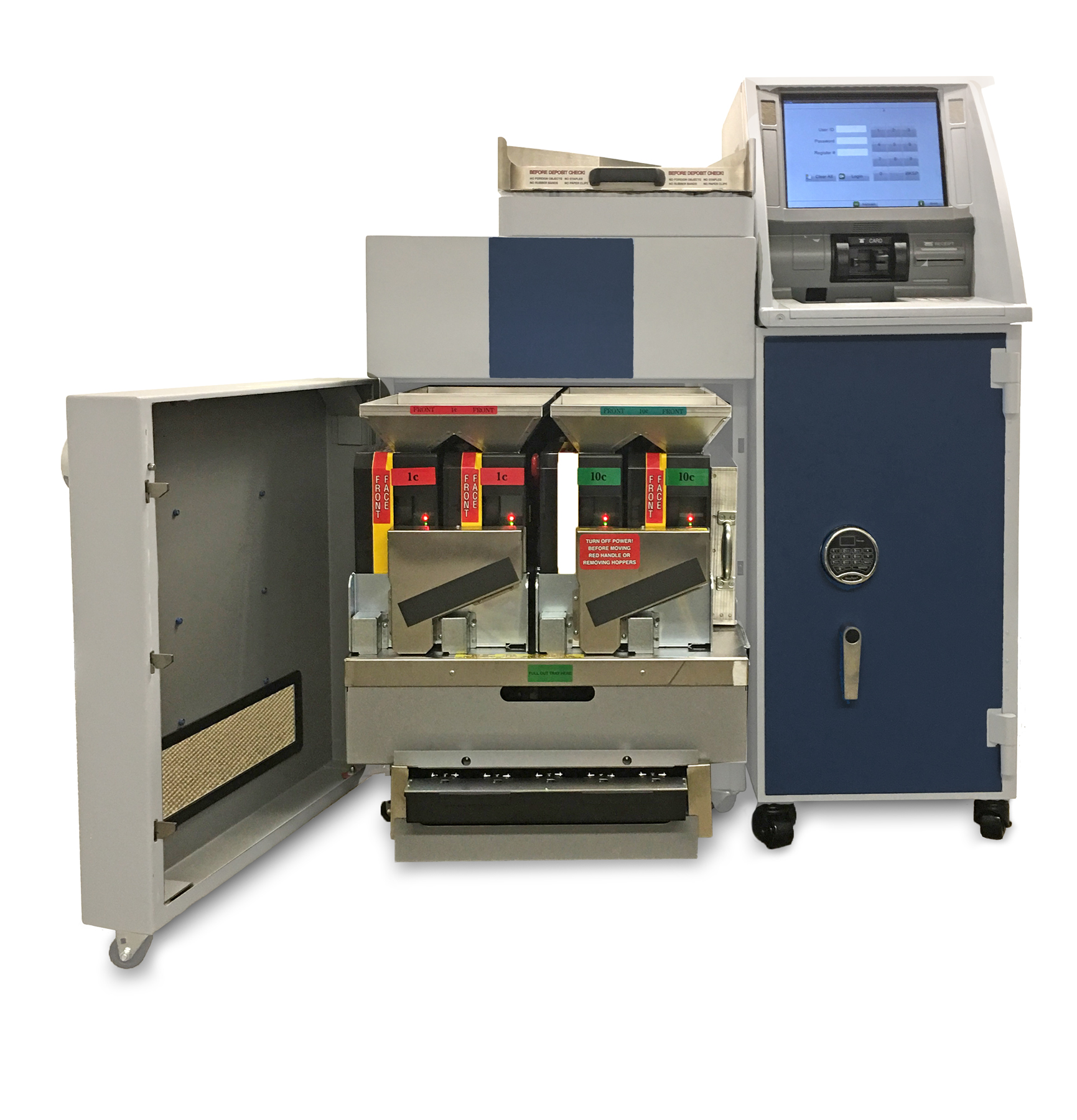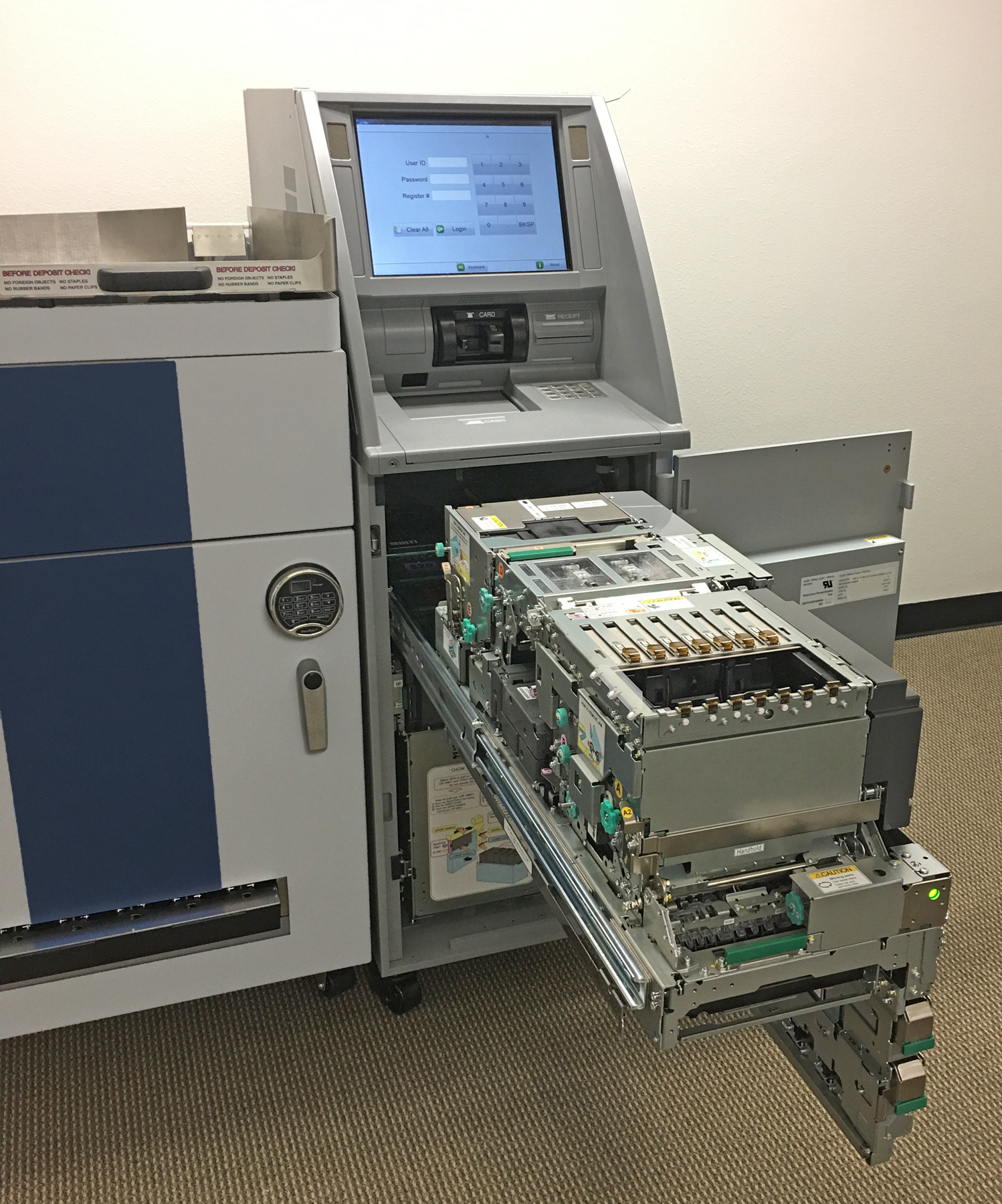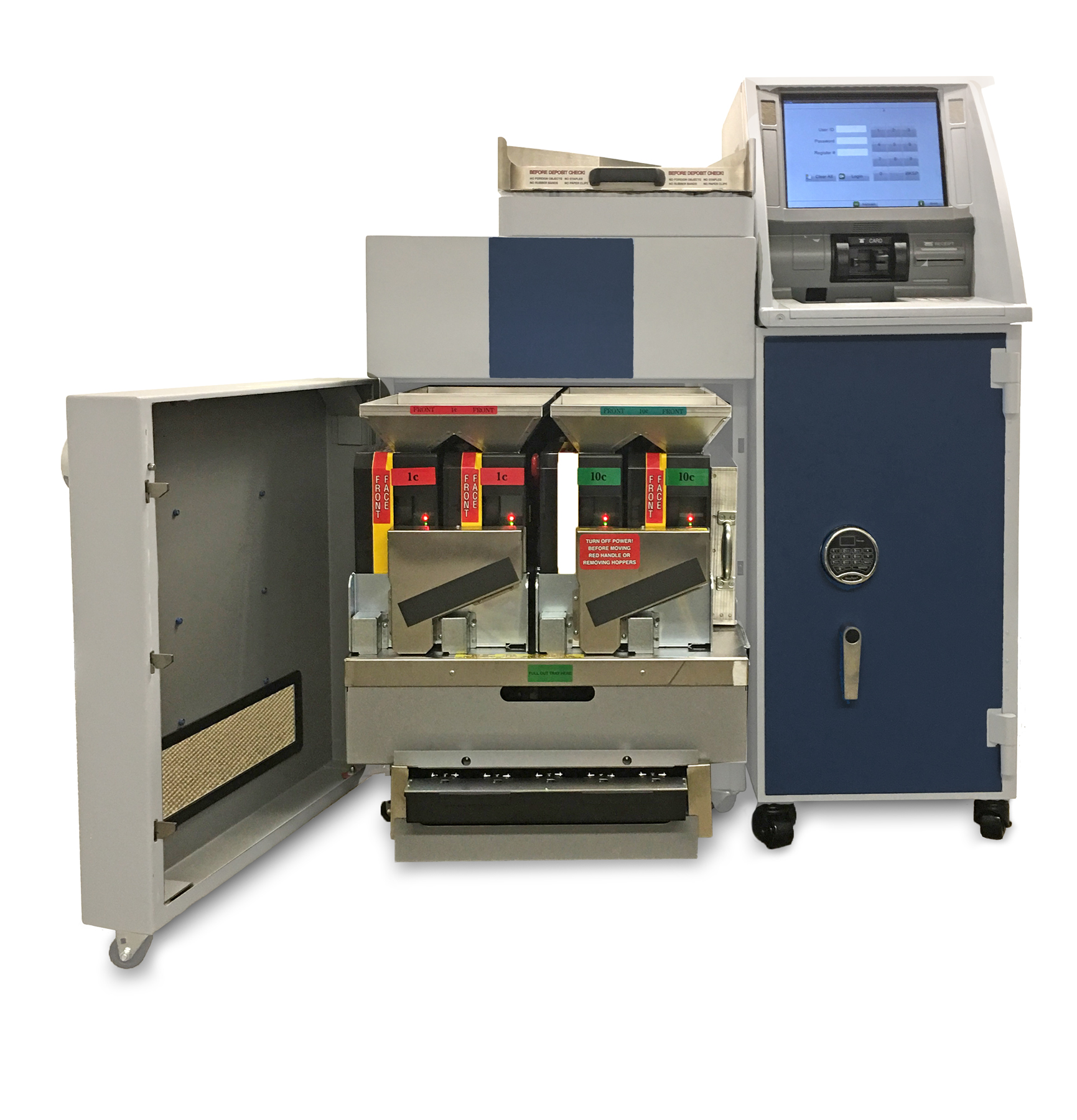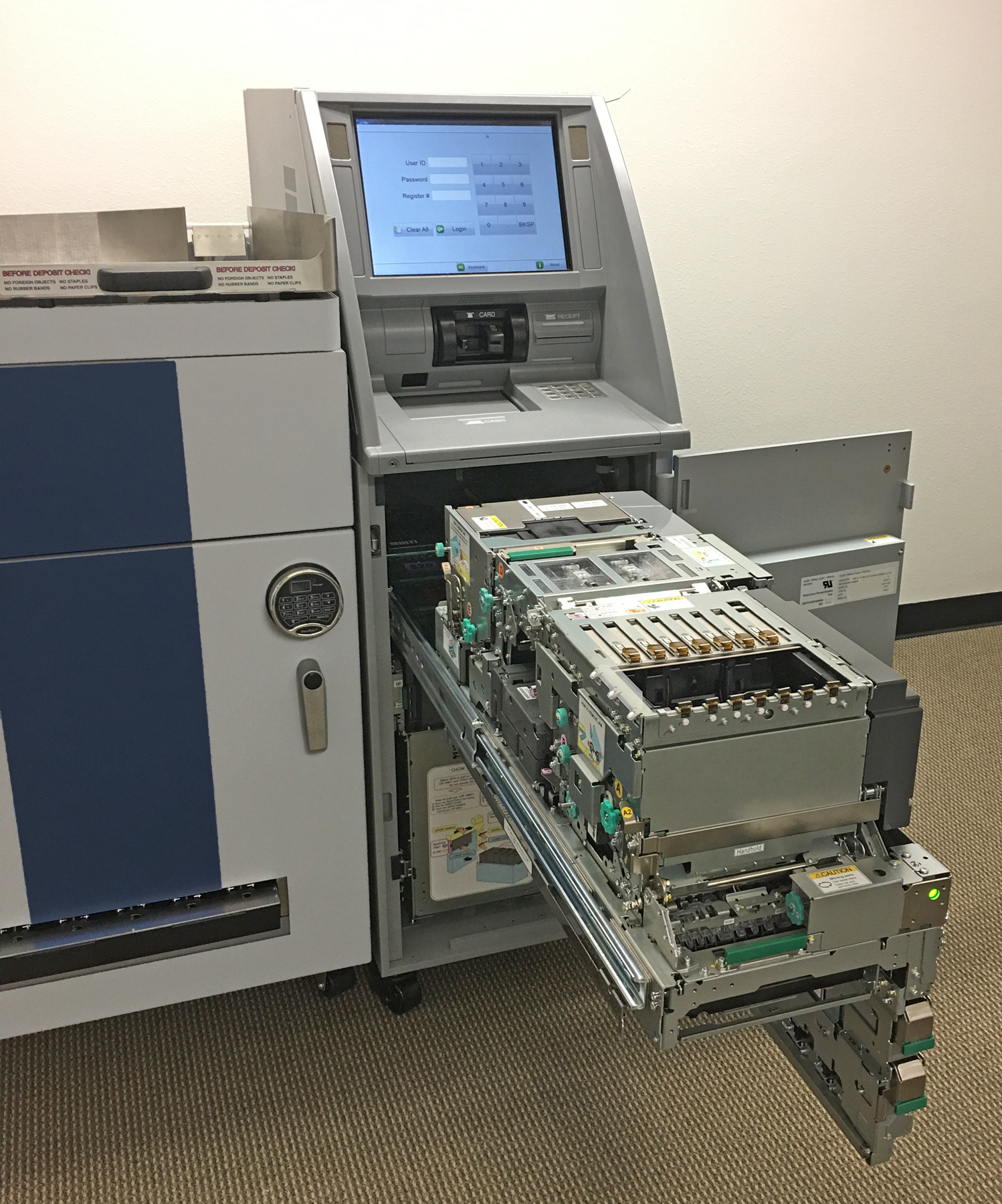 AC7500 Cash and Coin Recycling System
AC7500 is engineered to increase your bottom line by automating cash handling operations for your business. This latest generation of cash automation technology is enhanced with streamlined hardware and software that make transactions faster than ever.
Companies Count on the Industry Leader
AC7500 accepts, dispenses, and validates all cash and coin, eliminating the need to have multiple employees count and verify cash throughout the day. Employee cash accountability is assured by eliminating unnecessary cash counting labor, allowing you to enjoy the freedom to focus on other areas of your business.
Our Transfer To Multi (TTM) function will automatically prepare your bank deposit without anyone needing to physically touch the cash. AC7500 revolutionary software allows you to securely monitor inventory from any location. The entire cash room is at your fingertips allowing clear visibility of your cash and coin status. Sleep better at night knowing your cash inventory is under constant surveillance.
You're able to transfer specified funds into one deposit cassette, truly automating bank deposit preparation. AC7500's optional Secure Cassette Storage guarantees that your bank deposit remains protected. The deposit cassette area can be independently locked for restricted access to anyone other than your armored carrier.
Full Cash Accountability
Accounting for your full inventory, including checks, coupons, and other forms of media is easier than ever. You can obtain detailed reports and custom alerts with ease by text or email. You can even set up custom alerts to notify you when AC7500 needs your attention.
Comprehensive reports are exported to your preferred format for effortless balancing to your POS system. Investigating cash variances has never been simpler with the only back office software innovative enough, detailed enough, and accurate enough for your business. And AC7500's superior software can be customized to meet your specific needs.
| | |
| --- | --- |
| TECHNICAL SPECIFICATIONS | |
| Recycler Cassette Capacity | Up to 3,000 Notes |
| Deposit Cassette Capacity | Up to 3,000 Notes |
| Number of Cassettes | 6 |
| SC7500 Capacity | Up to 15,600 Notes |
| Deposit / Dispense Pocket Capacity | 300 Notes |
| Deposit / Dispense Speed | 10 Notes Per Second |
| Recycler Denomination Support | Up to 8 (using split cassettes) |
| POWER | |
| Power Requirements | Voltage 100V AC to 120V AC+/- 10V AC |
| Power Consumption – Standby | Less than 175 Watts |
| Power Consumption – In Operation | Less than 450 Watts |
| DIMENSIONS W x D x H (in) and WEIGHT | |
| Total Space Required (including Drop Safe) | 81 x 84 3/4 x 51 1/2 |
| SC7500 Cash Dimensions | 19 x 38 3/4 x 51 1/2 |
| SC7500 Coin Dimensions | 27 x 35 1/2 x 46 |
| SC7500 Drop Safe | 8 x 38 1/2 x 38 |
| Total Weight | 2,020 lbs. |
| CURRENCY AND COIN | |
| Currencies Processed | USA, Mexico, Canada |
| Pennies | 9,000 |
| Nickels | 6,000 |
| Dimes | 12,000 |
| Quarters | 5,000 |
| Misc. Coins | 1,200 |
World Class Engineering
The engineering behind AC7500 is in over 300,000 cash units worldwide. Our newest generation of cash handling technology boasts faster transactions and an increased cassette capacity. AC7500's larger cassettes can also be split to drastically increase your denomination support. These split recycler cassettes offer dual denomination functionality giving you limitless cash handling options.
Meanwhile, tricky cash jams are a thing of the past with the strength of AC7500's cash sorting hardware. The dual hoppers in the coin vault provide a capacity of over 29,500 coins.
With a built-in receipt printer and an intuitive privacy touchscreen, users can log in with confidence using a magnetic stripe card, a unique PIN, or a barcode scanner.
Keep It Simple
A typical AC7500 user only sees four buttons on their screen: Start, Make Change, Mid-Day Drop, and End of Day. That's it. Log in, press one button, and AC7500 automatically dispenses a user's preassigned bank. Coin is dropped directly into a till tray and cash is quickly presented in a neat, sorted stack.
It's just as easy to make change, validate mid-shift deposits, and drop a bank at the end of the day. With the press of one button, cashiers are done using AC7500 in less than sixty seconds.